Covid 19 has really challenged our churches in so many ways, our members have not been able to assemble together and that has had an impact. Pastors are sharing their growing concerns and the fear that members will not return to church when the danger of joining together for worship has passed. I want to offer some scriptures for you to consider as you struggle with this concern. Hebrews 10:25 says "Not forsaking the assembling of ourselves together, as the manner of some is; but exhorting one another: and so much the more, as ye see the day approaching."  Joining together in corporate worship is vital to our Christian growth and spiritual development. Sunday worship offers the building components for our spiritual growth and walking with God by joining to hear the proclamation of God's Word.
Ephesians 4:11-16 says
"And He gave some, apostles; and some, prophets; and some, evangelists; and some, pastors and teachers; for the perfecting of the saints, for the work of the ministry, for the edifying of the body of Christ; Till we all come in the unity of the faith, and of the knowledge of the Son of God, unto the perfect man, unto the measure of the stature of the fulness of Christ: That we henceforth be no more children, tossed to and fro, and carried about with every wind of doctrine, by the sleight of men, and cunning craftiness, whereby they lie in wait to deceive; But speaking the truth in love, may grow up into Him in all things, which is the head, even Christ: From whom the whole body fitly joined together and compacted by that which every joined together and compacted by that which every joint supplieth, according to the effectual working in the measure of every part, maketh increase of the body unto the edifying of itself in love."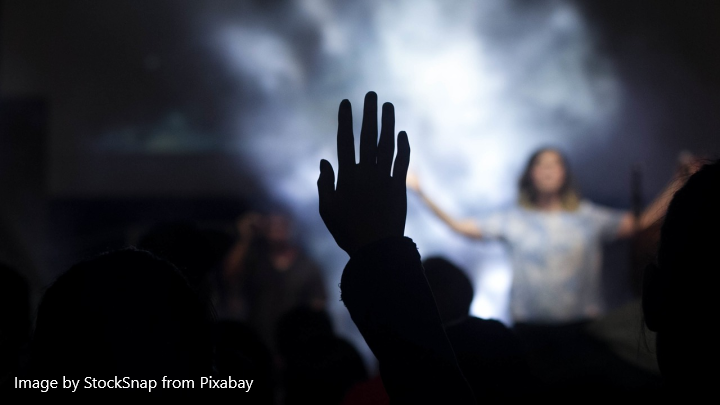 Wow, what a powerful treasure trove statement by Paul about the importance of gathering. God gives major purpose to gatherings (worship), He through the Holy Spirit speaks, moves and works in these gatherings for His Divine purpose. Worship is when the BODY of Christ joins together, the family of God communes together for the strengthening of their faith. We cannot worship as an island unto ourselves. The Christian faith is about relationships and corporate worship is a vital part of the development of the Christian faith. Pastors reflect on these scriptures and hear what the spirit will say to you so that you in turn may speak a teaching word from God about church attendance and worship.

---
If you would like to view past editions of Devotions with DS. Kenneth Locklear, follow this link: https://gatewaydistrictnc.org/category/from-the-ds/