"Service to others is the rent you pay for your room here on earth."

"Don't count the days; make the days count."

"It isn't the mountains ahead to climb that wear you out; it's the pebble in your shoe."                                                                                                            MUHAMMAD ALI
What did Jesus say about social justice?
Luke 12:48 – "But the one who did not know, and did what deserved a beating, will receive a light beating. Everyone to whom much was given of him much will be required, and from him to whom they entrusted much, they will demand the more." Thus, everyone bears a responsibility to right the wrongs of social injustice.
What is the goal of social justice in the Bible?
A Biblical view of justice teaches us to look to God's standard of right and wrong. It's a lifestyle that adopts Christlikeness in the way we see the world and serve people. Social justice is an extension of God's love and work in protecting and defending those who can't defend themselves.
That is, we are to take part in His mission (Ephesians 2:10). He has endowed us with spiritual gifts and talents to use in its furtherance. Being workers in the field, God wants us to bear each other's burdens (Galatians 6:2). We are to disciple one another (Matthew 28:18-20).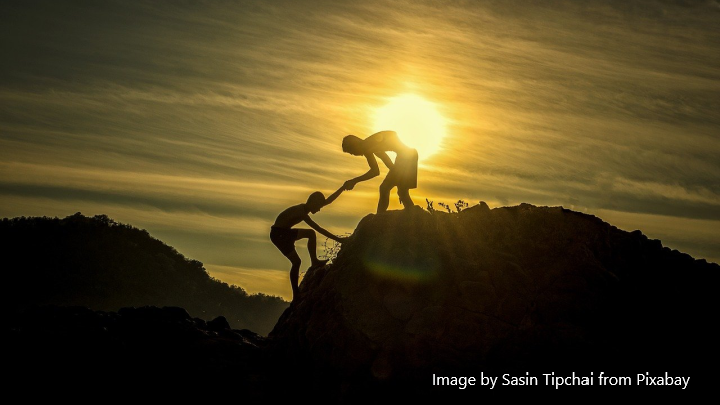 I love wisdom sayings and quotes to get my wheels of thought flowing, helping me to zero in on a meaningful spiritual nugget for the praise of the Lord. God has called us as pastors to seek justice in the world which we serve in for one and all. We are recognizing Dr. Martin Luther King and focusing on our call to do Justice as Ministers of the Gospel. I appreciate the Holy Scriptures that guides us as we preach, teach and lead our congregations to desire and live out justice. God has called us to seek justice, Amos 5:24. "But let justice roll down like waters, and righteousness like an ever-flowing stream." Dr. Martin Luther King used this scripture in sermons and teachings as he journeyed in the Civil Rights movement that changed a Nation and impacted the world. Muhammad Ali made the above quotes (which have nothing to do with justice) which provoked a movement in my mind as I thought on my motivation to seek this Holy Truth along with fulfilling this scriptural mandate. Surely there are challenges to this purpose, and we have our Charge to live into this mandate helping others to do the same. 
How does these scriptures and quotes speak to you as we serve others?
Blessings,


If you would like to view past editions of Devotions with DS. Kenneth Locklear, follow this link: https://gatewaydistrictnc.org/category/from-the-ds/