"19 We love because God first loved us. 20 Those who say, "I love God" and hate their brothers or sisters are liars. After all, those who don't love their brothers or sisters whom they have seen can hardly love God whom they have not seen! 21 This commandment we have from him: Those who claim to love God ought to love their brother and sister also."
– 1 John 4:19-21
Growing up, I had this idea that I was a good Christian because I wanted to do the right things and often tried to. I thought that I could just maintain my "OK" lifestyle without really digging into the hard realities of what the Christian life meant – loving people when it isn't easy or convenient. The truth is that living an "OK" lifestyle isn't what Christ called us to do; Jesus called us to love actively (1 Corinthians 13:4-7). You see, there's a reality that comes with being a Christian – loving people, and through that we show our love for Christ!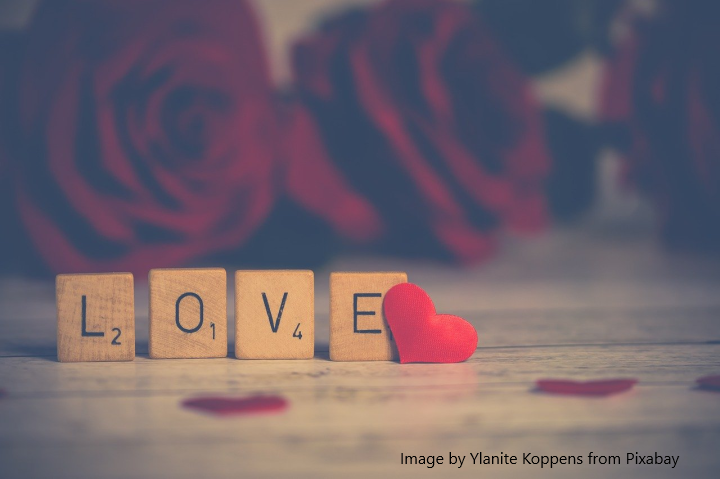 Keeping Christ as the number one relationship in our lives isn't going to guarantee that all of our relationships will be perfect. There will still be conflict. We will still have disagreements. However, there are two things we must remember. First is that Christ has been very clear that we are to love Him most. He is to be the number one relationship in our lives. This means that He is the first we seek to please, regardless of whether other people agree with us or not. Second, when we love and follow Christ, we love others like we love ourselves. This will require that we die to ourselves and our own desires. It will mean showing kindness when we want to retaliate. It will mean putting the needs of others first when we are tempted to be selfish.
That's a tall order, isn't it? Celebrating others' wins, putting their needs above ours, and even loving people that have wronged us. It's not fun or easy to do, but the peace and joy we feel from Christ as we love others as Christ loves us is worth more than anything in this world.
How are you going to love today?
"Lord, prepare my heart to see people how You see them and to love them as You love. Amen."
Submitted by Justin Berrier, Director of youth and children ministries at Haystreet UMC